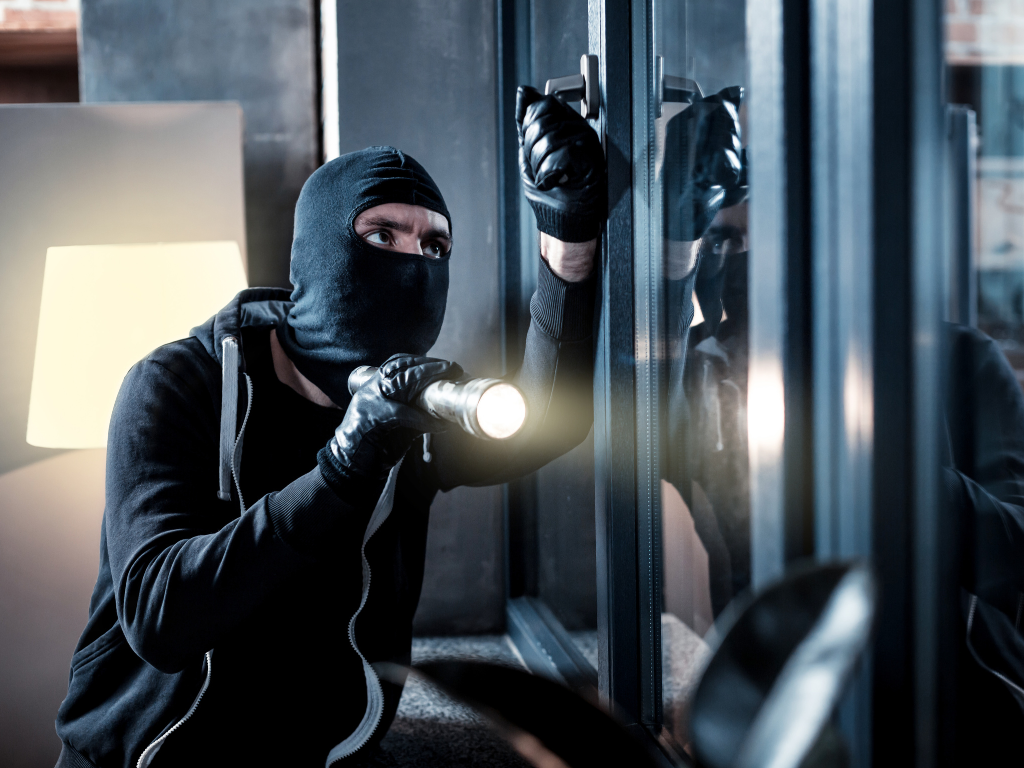 As a business owner, ensuring the security of your business premises, assets, and employees is paramount. With the increasing prevalence of security threats, it's crucial to implement effective security measures to safeguard your business operations and protect your investments. In this blog, we will delve into common security threats that businesses often face and explore the comprehensive security solutions provided by Logic Alarms, including CCTV systems, intruder alarms, fire alarm systems, and access control systems, to help you mitigate these risks and secure your business.
Protecting Your Business From Theft
Theft is unfortunately a common security threat that businesses face on a daily basis. Whether it's shoplifting, employee theft, or external break-ins, theft can result in significant financial losses and disrupt business operations. To combat theft, businesses should ensure their properties are monitored with surveillance systems.
Security breaches can have severe financial and operational repercussions for businesses. Between 2020 and 2021, shoplifting in the UK cost retail businesses £663,000,000, according to the British Retail Consortium. Logic Alarms offers cutting-edge CCTV systems that provide comprehensive coverage of your business premises. With real-time monitoring, recording, and remote access capabilities, you can keep a watchful eye on your business from anywhere, anytime. CCTV systems act as a deterrent, and in case of incidents, they provide crucial evidence that can aid in investigations and prosecutions. This helps protect your business from unwanted losses and sends a strong message that your business is well-protected.
Safeguarding Your Property From Vandalism
In addition to theft, vandalism, including graffiti and property damage, can result in significant financial losses for businesses. Not only does vandalism cost money to rectify through repairs and maintenance, but it can also cost businesses that rely on customer footfall as the likes of graffiti may provide the public with ideas that the property is not safe.
Implementing intruder alarms can be a proactive measure to prevent vandalism, as well as theft, and protect your business assets. Alarm systems are useful tools for detecting and reporting break-ins or intrusions into commercial buildings. Security teams can respond to sirens and provide necessary assistance. Monitored alarm systems should be the first choice for business owners because they continuously monitor the safety of your building. These systems will trigger an alert or notify you when a security breach occurs.
Logic Alarms offers state-of-the-art intruder alarm systems that utilise advanced features such as motion sensors, door/window sensors, and 24/7 monitoring. The type of remote monitoring communication required for intruder alarm systems is often specified by each individual business's insurance company, so Logic Alarms have all options available to meet specific needs. In case of unauthorised entry or suspicious activity, intruder alarms can quickly alert you and authorities, minimising the risk of vandalism and safeguarding your business investments.
Preventing Internal Threats: Employee Sabotage
Internal threats, including employee sabotage and theft, can be a major concern for businesses. Employee fraud can result in substantial financial losses, reputational damage, and disruption of business operations. Research highlights that due to the cost-of-living crisis in the UK, employee theft has increased by a fifth compared to previous years. This poses a major risk to businesses at an economically crucial time.
Implementing access control systems offer a secure and cost-effective way to mitigate internal threats and protect your business from insider risks. With features such as card readers, biometric scanners, and audit trails, business owners can efficiently manage and monitor employee access permissions, ensuring that only authorised personnel can enter specific areas of your business premises.
Logic Alarms provides comprehensive access control systems that restrict access to sensitive areas of your business premises and monitor employee activities. From a single door system to a multi-access point PC managed system, Logic Alarm Systems are NSI Gold approved to design, install and maintain a system across Scotland and tailored to your exact requirements.
Protecting Your Property From Environmental Hazards
The unlikely event of a fire can be detrimental to a business, resulting in financial losses, property damage, and potential harm to employees and customers. Every year in the UK, there are around 22,000 fires in the workplace. This is a staggering figure, and one which can be avoided through maintaining standard health and safety housekeeping practices.  This includes ensuring unattended electrical equipment is switched off and/or up to date with any maintenance required, as well as removing items on top of heaters and keeping workspaces clean.
However, sometimes fires are unavoidable, so it is important to protect property and be prepared for unexpected incidents. Detecting and responding to fires in a timely manner is crucial to mitigate the risks associated with these environmental hazards. Installing fire alarm systems can be a critical component of your business security strategy.
Logic Alarms provide fire detection solutions to suit your specific needs for each environment, with comprehensive surveys and discussions, minimising the risk to ensure business continuity. With the benefits of early detection and response, as well as 24/7 monitoring our fire alarm systems can quickly notify you and the authorities in case of a fire emergency, allowing for a prompt response and minimising potential damages. Additionally, our accreditations of BAFE SP203 and NSI Fire Gold, provide you with peace of mind that you are protected and compliant with current fire safety regulations.
Comprehensive Security Solutions Protect Your Business
In today's challenging business environment, security threats are ever-present, and protecting your business is a top priority. Theft, vandalism, internal threats, environmental hazards, and unauthorised access can result in significant financial losses and disruption of business operations. Taking steps to install solutions such as CCTV systems, monitored fire alarms, and access control systems protects businesses from common security threats.
As a leading provider of security solutions, Logic Alarms offers a comprehensive range of products and services to help keep businesses protected against various security threats. Our security solutions are tailored to meet the unique needs of businesses across different industries, including retail, hospitality, healthcare, and commercial properties. With our cutting-edge technology, 24/7 monitoring, and prompt response, we provide businesses with robust security measures to safeguard their operations and assets.
Don't leave the security of your business to chance. Contact us today to find out how you can take proactive measures to secure your business operations and investments.