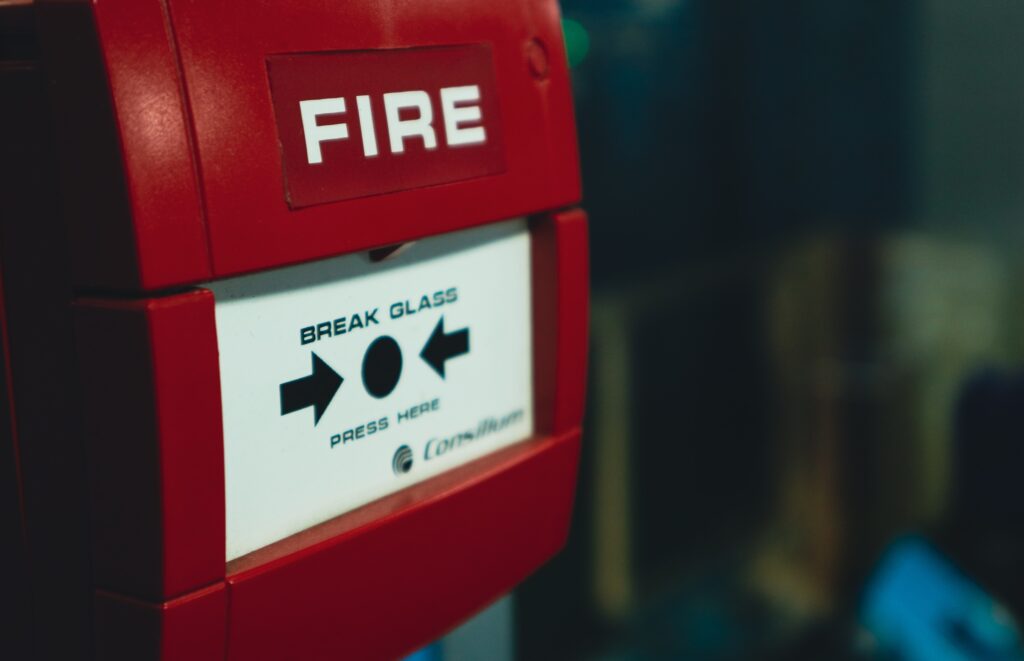 Monitored fire alarm systems are a critical part of any building's safety infrastructure. They provide early detection and alert the occupants of the building to evacuate in case of a fire. Fires can happen anytime, anywhere. They are one of the most devastating incidents that can occur, causing not only loss of property but also loss of lives. That's why it's essential to have a monitored fire alarm system in place. These systems, installed by professionals at Logic Alarms, offer several benefits that can save lives and property in the event of a fire.
Early Detection and Response
Early detection and response are vital when it comes to fires. The sooner a fire is detected, the quicker it can be put out, potentially saving lives and property. This is where monitored fire alarm systems come in. These systems use advanced detection technology that can detect the presence of smoke and fire at the earliest possible stage. Once a fire is detected, the alarm sends a signal to a monitoring centre, where trained professionals can immediately take action.
According to a recent report, buildings with monitored fire alarm systems have a lower risk of severe damage or loss of life. The UK Government has found that you are around nine times more likely to die from a fire if you don't have a working smoke alarm in your property. It is therefore crucial that you consider installing a monitored fire alarm system within your property as it could potentially mean the difference between life and death.
24/7 Monitoring
A monitored fire alarm system is always active, ensuring that your property is always protected. This 24/7 monitoring means that the monitoring centre can detect a fire even if no one is present on the premises. This can be especially important for businesses that are closed at night or during weekends when a fire could potentially go unnoticed for hours or even days.
Make sure you remember to get your alarms checked for the likes of electrical faults and battery health. At Logic Alarms, our experienced team not only design and install systems but they also maintain and service fire alarm and fire detection systems. This way you'll be safe in the knowledge that your building has 24/7 protection.
Reduced False Alarms
False alarms can be triggered by cooking smoke, steam, or even dust. False alarms not only disrupt businesses, but they can also cause complacency among staff, leading to them ignoring the alarm altogether. This is not ideal when a situation proves to be real as people may stay in a building until it is too late to escape safely.
Monitored fire alarm systems reduce false alarms by using advanced detection technology. These systems are designed to distinguish between real fires and false alarms, reducing the number of false alarms significantly. This can save time and money, as false alarms often lead to unnecessary callouts from the fire brigade and disruption to businesses.
Secure Technology and Fire Safety Compliance
A monitored fire alarm system can also enhance the security of your property. With remote monitoring, these systems provide enhanced technology such as analogue addressable, conventional, air aspirating, gas suppression, dry sprinkler powder aerosol, and Emergency Voice Communication Systems (EVCS).
Fire safety regulations require certain buildings to have a monitored fire alarm system installed. This is particularly true for high-risk buildings such as hospitals, care homes, and hotels. A monitored fire alarm system ensures that you are compliant with fire safety regulations, avoiding potential fines and penalties. Our accreditations of BAFE SP203 and NSI Fire Gold, provide you with peace of mind that you are protected and compliant with current fire safety regulations.
Insurance Benefits
Not only do monitored fire alarm systems save lives, but they can also provide insurance benefits. Many insurance companies offer reduced premiums to properties that have a monitored fire alarm system installed. This is because monitored fire alarms significantly reduce the risk of damage and loss, making your property a lower risk to insure.
At Logic Alarms, we provide fire detection solutions to suit your specific needs for each environment, with comprehensive surveys and discussions, minimising the risk to ensure business continuity. A monitored fire alarm system is an essential investment for any property. With the benefits of early detection and response, 24/7 monitoring, reduced false alarms, enhanced security, compliance, and insurance benefits, a monitored fire alarm system can save lives and property in the unlikely event of a fire.
Don't take any chances when it comes to fire safety — contact us to find out how we can help you keep your property, and people, protected with our fire alarm systems.