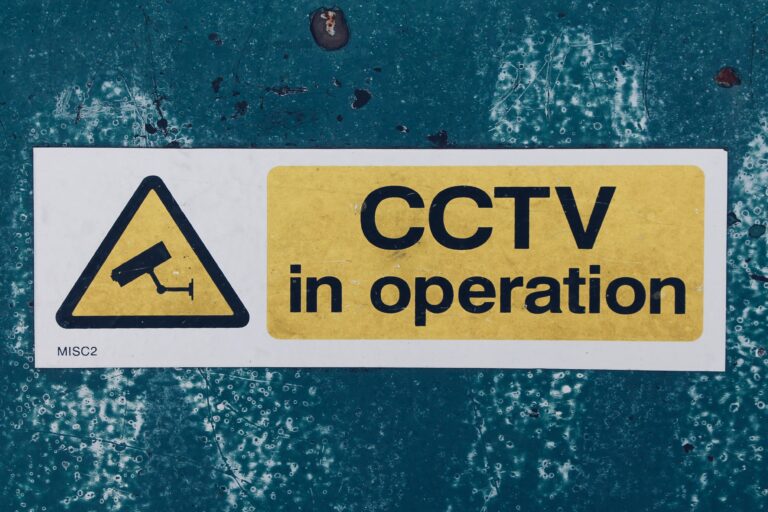 Closed Circuit Television Cameras were developed in 1942 by Walter Bruch in Germany. Their purpose was to observe the early test launches of the V2 rocket, and you must jump forward 20 years to 1962 before they began to be used publicly. Today, you are likely to be captured on CCTV wherever you go, at least in the Western World. While it may seem like Big Brother is always watching, it is vital that businesses install CCTV as a form of security. The use of CCTV systems within the home is also on the rise, so, why should you install one within your home or business?
CCTV provides peace of mind in today's ever-changing world. The technology helps to protect your premises as a crime and vandalism deterrent, reduce insurance premiums, and provide for the safe monitoring of staff and criminal evidence footage.   
Visible CCTV cameras can often dissuade criminals from breaking into a home or business, or from committing acts of vandalism and anti-social behaviour. It is known that most burglars prefer the easy option and will target properties that are not protected by CCTV.
CCTV is designed to help prevent and detect crime, and as technology continues to move forward, so have the experts at Logic Alarms. As well as standard CCTV systems we also install IP high definition (HD) cameras which provide excellent image quality compared to the earlier analogue technology cameras. CCTV can also reassure the public about community safety and when located in public places it provides evidence to relevant enforcement agencies.
Did You Know These CCTV Facts & Figures?
There are approximately one billion CCTV cameras in operation around the world, with four million of them doing their job in the UK — more CCTV cameras per head of population than in any other country. It is believed, on average, a person can be spotted on CCTV cameras about 300 times a day.
Other figures indicate that as many as 67% of burglaries could be prevented if people had CCTV systems installed at home. While 40% of homes do have burglar alarms installed, only 9% have CCTV.
The London tube network is covered by at least 13,500 cameras but, remarkably, Croydon has more CCTV cameras in operation compared to New York. Logic Alarms have CCTV installed throughout Inverness and across the Highlands, including Aberdeen and the rest of Scotland. Most CCTV systems can be accessed remotely via the Internet so you can keep an eye on your property even when away from your home or business.
What Are The Laws Regarding CCTV?
One question commonly asked is whether CCTV is legal to install. It is legal to protect your home with CCTV in many areas, however, there may still be laws regarding recording and invading privacy in some areas. You should always display a warning that CCTV is in operation at your property, so people are aware that they're being filmed.
The advantages of CCTV however, especially when integrated with a more extensive security apparatus in a home or business, outweigh the disadvantages. Security cameras can dissuade property damage while reducing crimes like trespassing and burglary. CCTV deters thieves, but it will not always have the desired effect on those that are determined to commit a crime. However, they are indeed capable of helping to gather evidence around crimes that may occur under their watch.
The Advantages of a CCTV System
Criminals may do anything they can to commit the likes of theft or vandalism but installing a CCTV system within your home or business provides an additional measure to prevent this. It is recommended that a professional intruder alarm system is also installed in conjunction with CCTV as this provides additional security and alerts you to potential threats on your home or business. Criminals who spot an alarm or CCTV system are more likely to avoid the property so as not to get caught or arrested.
Did you know that many insurance providers reduce insurance premiums with the addition of CCTV within the home or business? By installing a CCTV system, you are proving to insurance providers that you take security seriously. The installation of CCTV helps reduce the risk of crime, which in turn means that the property is a lower security risk, resulting in cheaper insurance quotes.
For CCTV within your business, you will be able to ensure the safety of your staff as the cameras can monitor any potential threats and prevent crime. Additionally, the CCTV system can be used to monitor health and that safety protocol is being adhered to and help prevent employee misconduct. It is recommended that the use of CCTV is discussed with employees to avoid any legal problems.
Ultimately, peace of mind is the overall result having had CCTV installed within your home or business. The ability to monitor all of your premises from one device reduces the worry of what is happening at your property when you are not present, leaving you safe in the knowledge that your business, home, and family are protected when you are not there.
How Do I Get a CCTV System Installed?
The Logic Alarms team has extensive knowledge of each product we install and can easily provide you with detailed information about everything we offer. Our engineers have received training from one of Europe's largest CCTV distributors enabling efficient installation and maintenance of any CCTV system in the Inverness area and across Scotland. Logic Alarm Systems are NACOSS Gold Approved to design, install, and maintain CCTV Systems throughout Scotland.
Contact us to find out more about how we can help you protect your property.