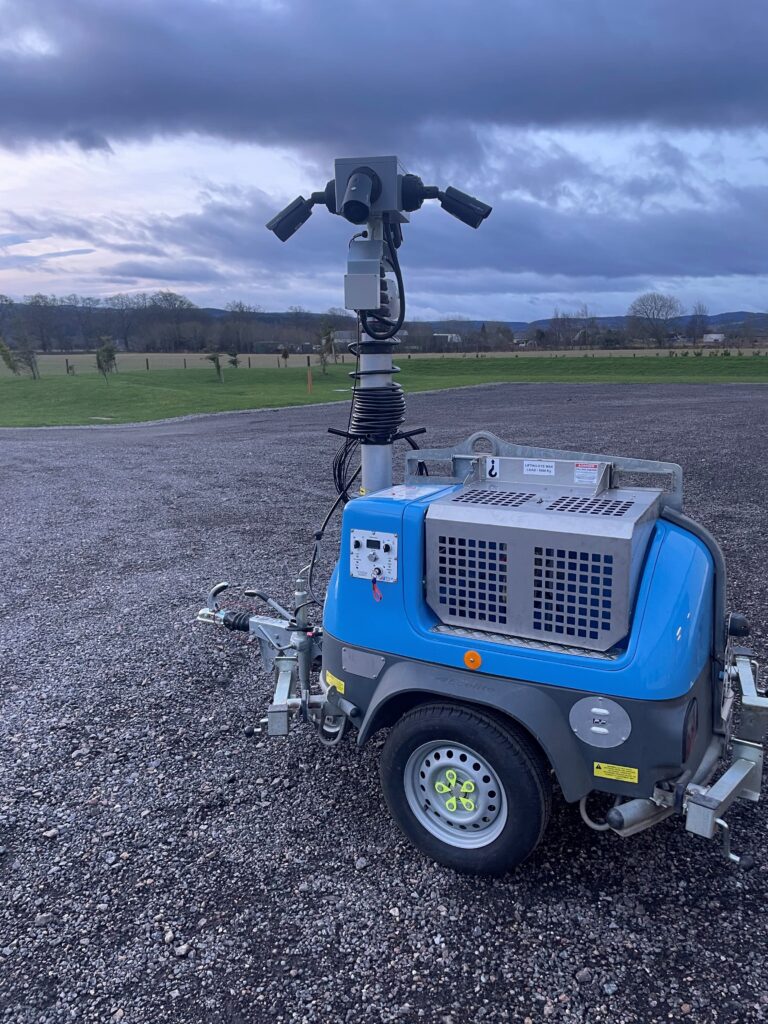 Welcome to the world of advanced security solutions! The security of our homes, businesses, and public places has always been of utmost importance, and with the evolution in technology, the options available to us are now more advanced and sophisticated than ever before. Logic Alarms, the leading provider of security systems in the Highlands, is soon to introduce a new line of CCTV trailers that promises to take security to the next level.
We'll take a closer look at these new CCTV Trailers and preview what they have to offer, so you can decide if they are right for your security needs. Get ready to be amazed at the cutting-edge features and unparalleled protection offered by these innovative towers!
The Mobile CCTV Trailer: A Revolutionary Solution
The Logic Alarms CCTV Trailers are designed to be the ultimate mobile security solution. The trailer can be set up anywhere, making it ideal for temporary or semi-permanent installations. The best part? No power is required, making it the perfect solution for remote locations where electricity is not readily available.
The CCTV trailers are also eco-friendly, with a reliable power source as they run on hydrogen bottles. This ensures that your security system is always up and running. In addition, the trailers can be plugged into a 110/230-volt source, providing even greater flexibility and peace of mind. The hydraulic tower is powered by eco fluid which can reach a height of up to nine metres if required.
Cutting Edge Technology at your Fingertips
Equipped with 4 x 8MP cameras with built-in analytics and IR, the CCTV Trailers provide crystal-clear images even in low-light conditions. The cameras are mounted on a hydraulic tower that can reach up to nine metres in height, ensuring that every angle is covered. Not only that, but the trailers come equipped with onboard storage for recorded images, ensuring that you never miss a moment of the action. Similar to our other CCTV solutions, recorded images can be easily accessed via a remote log in, allowing you to view the footage from your smartphone, tablet, or desktop.
The CCTV Trailers are fully monitored by a remote central station, providing an extra layer of protection and peace of mind. The remote monitoring team is always on hand to respond to any alerts, ensuring that your security is always a top priority.
Quick & Easy Set-Up With Flexible Hiring Options
Got a time-sensitive request? The CCTV trailers could be the ideal solution as they can be towed to your site and set up within 30 minutes by the Logic Alarms team. The CCTV Trailers are available for daily, weekly, and monthly hire, providing you with the flexibility to choose the right solution for your needs. With four hydrogen bottles per trailer, you will have peace of mind that your security system will have a long life, protecting your property 24/7.
Available soon, the Logic Alarms CCTV Trailers are the perfect solution for anyone looking for advanced security solutions. With their eco-friendly power source, cutting-edge technology, and quick and easy set-up, you can be sure that your security needs are in safe hands. Sound good? Contact us to find out more and we'll be in touch as soon as the trailers are available for hire!